Immigration FAQs: Has U.S. Resumed Visa Processing?
Following the COVID-19 pandemic, the U.S. Department of State temporarily suspended Visa services in early 2020. In addition, due to capacity and safety issues, the Department of State stopped providing services at all American embassies and consulates, which affected processing and the immigration statuses of many.
The United States embassies and consulates are trying to quickly and safely resume Visa services at each site. However, the pandemic still significantly impacts the number of Visas embassies and consulates abroad can process.
The specific restrictions vary according to local circumstances and regulations and it may seem confusing to people unfamiliar with it. Thus, it is crucial to have an immigration lawyer who is up-to-date with the latest changes to help ensure a smooth application.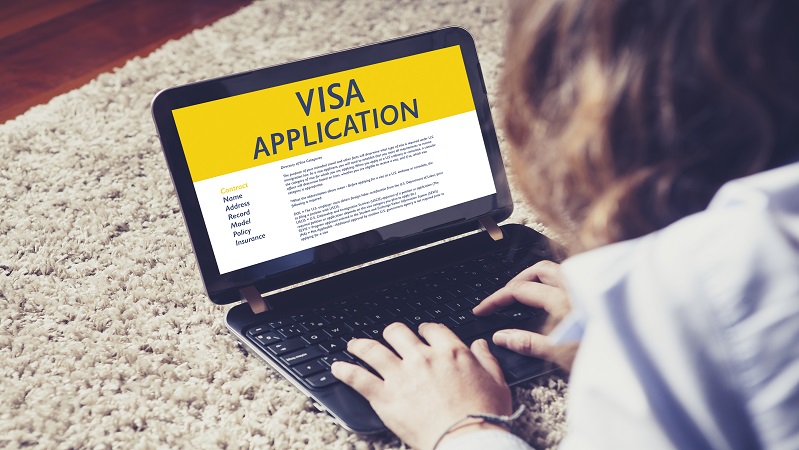 Important Updates
Embassies and consulates have systematically resumed Visa services. Although immigration processes are still not completely back to normal, it is now possible to apply for a critical or emergency Visa. However, routine services in applying for Visa still depend on the local conditions in each area to ensure people's safety.
As Visa services slowly but carefully resume, individuals can apply for a Visa for urgent matters depending on the guidelines released by their respective American embassies. Urgent matters refer to medical personnel travel, sea and aircrew travel, and other travel necessary to mitigate the effects of Covid-19.
Routine processes for particular Visas such as B1 and B2 have also resumed. Following this, the Department of State has also ordered to relax the in-person interviews for certain categories to shorten the wait time and reduce the number of pending applications.
FAQs On U.S. Visa Processing
Here are answers to some of the most commonly asked questions about the resumption of Visa applications.
What Criteria Does The U.S. Use To Determine When To Resume Routine Visa Services?
The U.S. has been closely monitoring the internal conditions of every country with a U.S. embassy or consulate. Each area's local condition and resources serve as an important factor in determining the resumption of Visa services.
Local conditions that determine when various public services resume include the number of COVID-19 cases, medical infrastructure available in each area, the emergency response capabilities in place, and local government restrictions.
How Does The U.S. Determine That An Immigration Situation Is An Emergency?
U.S. Embassies or Consulate websites list detailed instructions on what constitutes an emergency when applying for an urgent Visa. To ensure an efficient application process, having the help of an immigration attorney is crucial. They are up-to-date with the latest changes in immigration policies and can walk you through the processes necessary to apply for the Visa category you require.
What Happens To The Application Fee Paid When Routine Visa Services Were Suspended?
The MRV fee or nonimmigrant Visa application fee is valid for a year from the date of payment. This can be used to apply for a Visa and set up an appointment. With the suspension of Visa services and the effect of the Covid-19 pandemic, the State Department acknowledges that there are applicants who have paid the application fee but have yet to receive a Visa appointment.
Thus, Visa application fees paid on or after October 1, 2022, have a validity of 365 days from the date of payment. It is crucial that applicants schedule an interview appointment before the 365-day period lapses.
For payment made on or before September 30, 2023, fees paid are valid until September 30, 2023. Similarly, interview appointments for Visa applications can be made within this period.
Do You Need A New Visa If You Get A New Passport?
The effect of the Covid-19 pandemic lasted longer than anyone expected. Some people may have received valid Visas that are attached to passports that have now expired.
If your Visa is valid, undamaged, and applicable to your trip's primary purpose, you may enter the United States with your expired passport where the valid Visa is attached and your current passport. However, it is important to remember that the same nation must issue new and expired passports with the Visa.
Do You Need To Apply Again For A Renewal Of Your Visa?
An applicant must go through the same Visa application process each time they want a renewal. However, in some cases where you have been issued a Visa previously, you may be able to renew your Visa without going to an interview.
Can You Get A Refund If Your Visa Application Is Rejected?
All immigration applicants must pay an application fee, which covers the cost of processing, regardless of where they currently reside. Whether you receive a Visa or not, this cost is non-refundable because the government completed your application.
You must pay the Visa application processing fee again if the U.S. rejects your application following Section 214(b) and you choose to reapply for a Visa.
How Can An Immigration Lawyer Help?
Most immigrants find it challenging to fully comprehend the procedures required because of how broad and complicated U.S. immigration rules are. As a result, some applicants submit incorrect Visa applications or omit some necessary information.
However, a competent immigration lawyer can help address this issue. Skilled immigration attorneys have a great deal of experience handling immigration cases. They have the necessary skills to handle your case and help you get favorable results.
They Can Help You Avoid Mistakes In Your Paperwork
Filling out fraudulent or erroneous information on your application is one of the biggest factors that can lead to rejection. Therefore, providing correct and accurate information is crucial in applying for a Visa.
Typically, the documentation is intricate and extensive. Without professional advice, you may be likely to commit numerous blunders. So, it would be wise to hire an experienced immigration lawyer to guide you through the process. In addition, they can guide you as you complete an error-free application, which could help avoid delays or rejections.
They Have Experience Relevant To Your Case
Experience is crucial when facing immigration concerns. An immigration lawyer's experience indicates they are well-equipped to deal with the task, help you defend your case, and get favorable results.
The experience and knowledge that immigration lawyers have gained over the years are not comparable to someone who successfully got an immigration Visa once. These lawyers know how the immigration process operates and what you need to do to receive approval from the U.S. government.
They Can Help You Navigate The Process
Immigration lawyers with experience know how to navigate the formalities required by immigration law and improve your chances of getting what you desire. In addition, they can help you with various immigration-related issues, including getting a work Visa or establishing permanent residency in the United States.
Although you can complete the process on your own, there is a risk that you will make costly errors that can cause delays in your application process or even rejection. However, an immigration lawyer will thoroughly examine your case, spot any potential issues, and figure out how to fix them.
They Can Assist You In Expediting The Process
The immigration procedure can be laborious and lengthy, especially if you do things independently. For example, when applying for a U.S. Visa, you must present many documents and go through a few steps before waiting for approval. A lawyer might help you expedite your application and promptly address your concerns.
They Can Help You With Appeals
The U.S. government does not always approve all applications for immigration Visas the first time. However, it is possible to make an appeal if you believe they unfairly rejected your application.
An immigration lawyer can explain the grounds for the refusal and guide you through the appeals procedure. They will frequently gather sufficient evidence to reverse the earlier judgment to help you appeal your case.
Let Lincoln-Goldfinch Law Help With The Immigration Process
Going through the immigration process may sound complex and overwhelming. There are various steps and requirements one must accomplish to complete a Visa application. With the changes and updates that resulted from the Covid-19 pandemic, there may be parts of the process that sound more complicated.
Thus, it is crucial to have a skilled immigration attorney by your side to ensure a more efficient Visa application. They have experience and knowledge of immigration policies. Moreover, a qualified immigration lawyer is up-to-date with the latest changes and can help ensure a smooth application procedure.
Lincoln-Goldfinch Law is home to experienced immigration attorneys who have the knowledge and skills to help clients navigate the process of applying for a Visa. In addition, the firm's lawyers have the patience and compassion to listen attentively to their client's needs.
Lincoln-Goldfinch Law pays attention to each individual's needs to better understand their position and assist them as they achieve their goals of coming to the United States. The firm's team of immigration lawyers helps with a hassle-free Visa application. Let Lincoln-Goldfinch Law represent you and reach your goals of stepping on U.S. soil.
Get Help From An U.S Immigration Attorney
Austin Office
Lincoln-Goldfinch Law
1005 E 40th St
Austin, TX 78751

Waco Office
Lincoln-Goldfinch Law
1616 Austin Avenue, Suite A
Waco, TX 76701
By Appointment Only