Interview With Ellis Prater-Burgess
Kate spoke to Ellis Prater-Burgess on her experience working with refugees at the Hutto detention center. Follow the link below for the full story.
Lincoln-Goldfinch Law is an immigration law firm in Austin, where our main objective is to develop legal advice tailored to your needs and circumstances. Our attorneys know from first-hand experience what it is like to be an immigrant in the U.S., the complexities of immigration law, and the uncertainty that comes with much of the process.
The situation of refugees and detention centers is getting worse and worse, places where the human rights of the people present are harmed and violated, as well as an excessive agglomeration of people in spaces that are not suitable to accommodate so many people, which is a situation that must be treated with the importance it deserves, in order to take actions that cause an immediate solution.
In this interview we address various aspects of the issue, from a legal and human perspective. We present our concerns, as well as possible solutions. Ellis Burgess is in charge of keeping the interview professional, interesting and entertaining at the same time. We present statistics, evidence and images of the refugee situation, in order to bring the message to more people and make them aware of this reality that seems very distant and unreal to us, but nevertheless, it is much more common than we think.
If you or a loved one needs help with your Austin immigration case, contact attorney Kate Lincoln-Goldfinch today!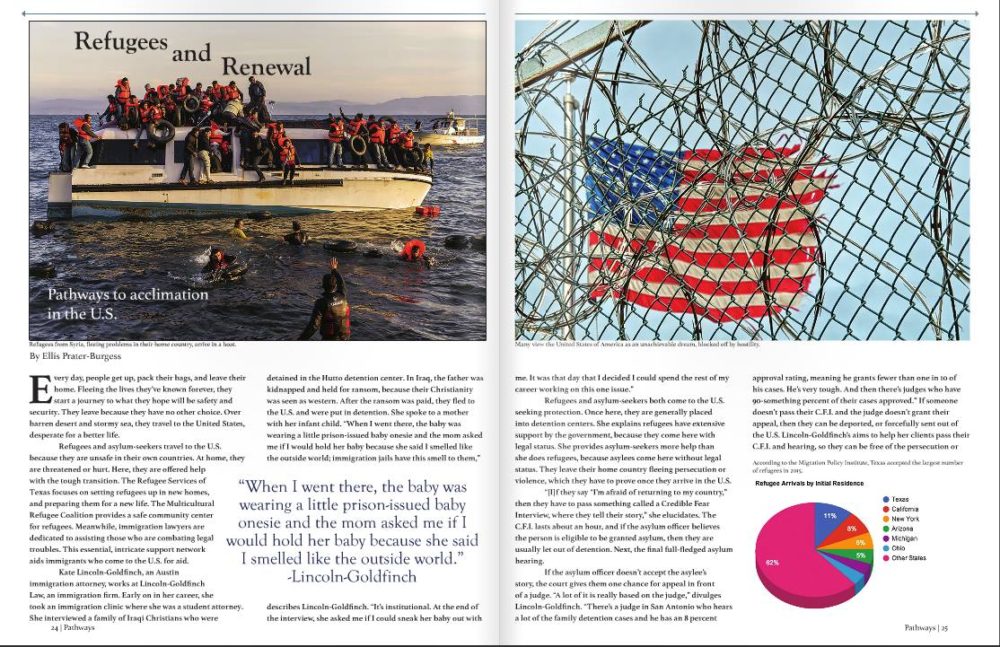 Share this story!
Contact a U.S. Immigration Attorney Today!
How To Find Us
Austin Office
Lincoln-Goldfinch Law
1005 E 40th St
Austin, TX 78751

Waco Office
Lincoln-Goldfinch Law
1616 Austin Avenue, Suite A
Waco, TX 76701
By Appointment Only
What Our Clients Say
"This Lawfirm is great, very professional and helpful. I love that they are always in communication and always available for when you have questions . 100% recommended by me and my family. Thank you Lincoln-Goldfinch Law"