Our First Green Card Of 2017
The first Green Card of the year brings us warm feelings in the midst of this difficult time. We are still with you.
Despite these difficult times, we continue to fight. Congratulations to this couple! We are with you.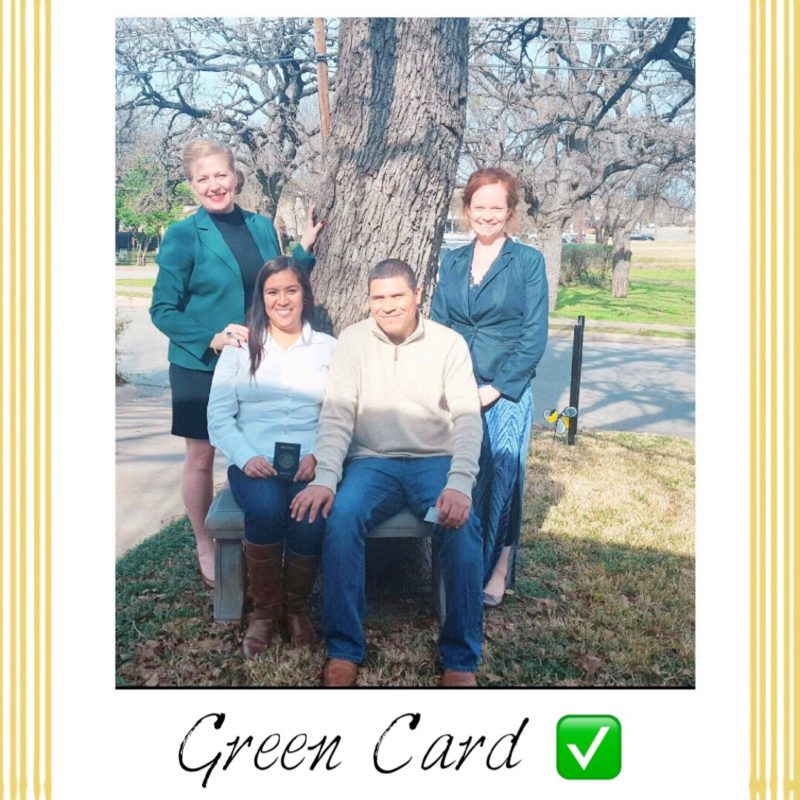 At Lincoln-Goldfinch Law, we connect deeply with our clients and make sure we do everything we can to obtain a favorable outcome for them. We also aim to demystify and make people aware of their rights, how to exercise them, which ones apply to their situation, and very importantly, train them for possible interactions with immigration officials or police.
We understand that being in the situation of immigrants or refugees, causes a sense of vulnerability and uncertainty that is difficult to handle. Therefore, it is important for you to know that many of our team of immigration attorneys have lived or are living from their own experience what it means to navigate through the complex U.S. immigration system, as well as to know the experience of obtaining a Green Card.
With this in mind, we are able to provide personalized and unique legal advice tailored to your needs and circumstances.
---
Share this story!
Contact a U.S. Immigration Attorney Today!
How To Find Us
Austin Office
Lincoln-Goldfinch Law
1005 E 40th St
Austin, TX 78751

Waco Office
Lincoln-Goldfinch Law
1616 Austin Avenue, Suite A
Waco, TX 76701
By Appointment Only
What Our Clients Say
"This Lawfirm is great, very professional and helpful. I love that they are always in communication and always available for when you have questions . 100% recommended by me and my family. Thank you Lincoln-Goldfinch Law"