End Family Detention
Many families that immigrate to Texas end up in family detention. These facilities are not suitable for childcare, and it is inappropriate that they be treated as if they were criminals. Kate Lincoln-Goldfinch works with other Austin immigration lawyers to ensure everyone receives the legal help they need.
Join the DC-MD-VA Coalition in Support of Children Fleeing Violence, Detention Watch Network, and RAICES to march to the White House and call for an END to the unlawful practice of detaining refugee children and families! #EndFamilyDetention #EndItNow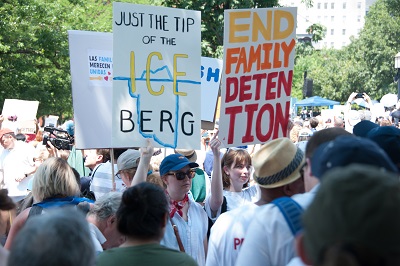 Share this story!
Contact a U.S. Immigration Attorney Today!
How To Find Us
Austin Office
Lincoln-Goldfinch Law
1005 E 40th St
Austin, TX 78751

Waco Office
Lincoln-Goldfinch Law
1616 Austin Avenue, Suite A
Waco, TX 76701
By Appointment Only
What Our Clients Say
"This Lawfirm is great, very professional and helpful. I love that they are always in communication and always available for when you have questions . 100% recommended by me and my family. Thank you Lincoln-Goldfinch Law"