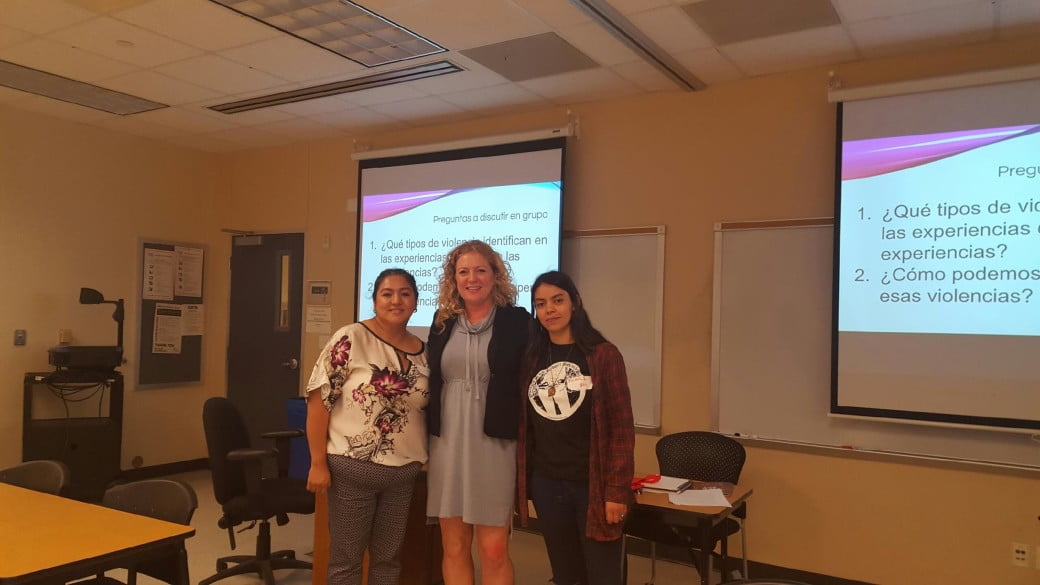 Violence Against Women Panel at WE Con Austin 2016
WE Con es una Conferencia de la Atribución de Poder a Mujeres que se esfuerza a ser una comunidad para cualquier persona que se identifica como mujer, de todas edades, en cual donde pueden compartir ideas, consejos, sabiduría, y cultivar el poder de ellas mismas.
Kate Lincoln-Goldfinch, abogada de inmigración en Austin presento una lectura sobre la Violencia Contra Mujeres para educar muchas mujeres que a veces no tienen los recursos necesarios para salir de relaciones abusivas o situaciones de violencia domestica. Pueden leer mas información sobre el evento por este link: https://weconaustin.org/about/ 
Kate Lincoln-Goldfinch, Austin immigration attorney, hosted a panel at this year's Women's Empowerment Conference (WE Con) about Violence Against Women. WE Con aims to build a community for all women of all ages where they can share ideas, notes of wisdom, and work together to cultivate self-empowerment.
Many times women do not have the resources or information necessary to help themselves out of a violent or abusive situation; these types of panels and conferences go a long way to provide guidance so that women feel empowered to take control of their lives. You can find out more about the conference here: https://weconaustin.org/about/