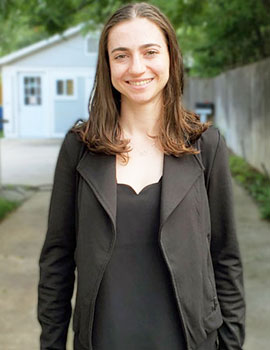 My name is Sara Albanna. I grew up in Albuquerque, New Mexico, with my parents and two younger sisters. My father is from Iraq, and my whole life I have seen my family struggle with a difficult immigration system that has kept our family separated.
My interest in immigration law and policy developed since 2016, as the Trump Administration attacked immigrant rights and communities through violent rhetoric and inhumane policies.
Over the past few years, I have worked at a variety of organizations that fight for immigrant justice, and I am excited to continue doing that at Lincoln-Goldfinch Law. I love directly interacting with and learning about our clients, and I hope I can help clients navigate their path through an incredibly difficult immigration system.
I graduated with Bachelor's degrees in Public Health and Iberian and Latin American Languages and Cultures from the University of Texas at Austin in May 2021.