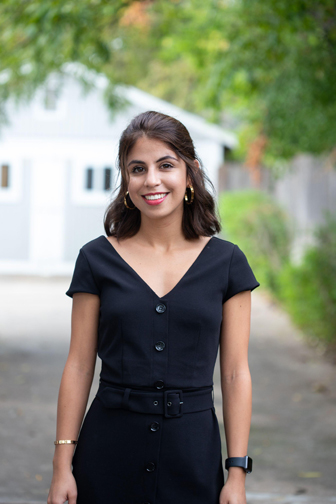 As an immigrant to the United States myself, I understand the pain of leaving your home, your family, and everything you know behind. I moved to the U.S. when I came to the U.S. with my mother. I had never been away from home, or my family. Everything and everyone I knew was there. My family was extremely tight-knit; I lived in a house with my mother, grandparents, aunt, uncle, and cousin. I felt safe and completely loved there, never alone. Leaving them is a pain I still carry to this day.

For a long time after arriving in the U.S., I was angry at my mom for taking that away from me. It was only a couple years ago when I truly began to appreciate the sacrifice she had made. My father had recently lost his job, my mom was out of work, and my little sister got diagnosed with myotonic dystrophy, a rare neuromuscular disease that is extremely difficult to detect. It only took the doctors in Houston one visit and one genetic test to figure out what she had. Even without a source of income, my family was able to ensure my sister got the attention she needed. In comparison, this past summer my cousin who lives in Bolivia was diagnosed with chronic pancreatitis. At first, the doctors told us it was pancreatic cancer. They misdiagnosed her three more times before telling us it was most likely chronic pancreatitis, but with insufficient technology, the doctors in Bolivia haven't confirmed this. She's only 30, and there isn't a doctor in all of Bolivia who can treat her, or even accurately verify her diagnosis, so she has no other choice but to move to another country. I hope to bring her to the U.S. so she can find appropriate treatment.

I believe many people don't realize how agonizing it is to leave everything you know behind and arrive in a foreign country. It is not a completely voluntary choice, and there are factors that push people to make such a terrifyingly difficult decision. It's not a decision anyone should have to make, but unfortunately, some people are forced to. I just want to tell you that the sacrifice is worth it.

Working at Lincoln-Goldfinch law has given me the opportunity to keep working with Immigrants whose bravery inspires me every day. Thank you to the immigrant community for your constant resilience, and thank you to my family for making the ultimate sacrifice to give me and my sister a brighter future.