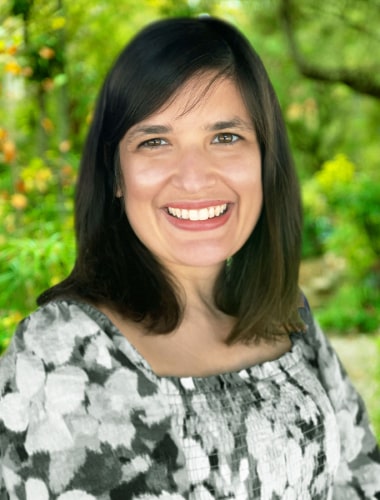 Cristina Cigarroa
My aunt once said: "The hyphen in Mexican-American is like the bridge that connects Nuevo Laredo, Mexico to Laredo, Texas." I grew up in San Antonio but frequently traveled south to visit family in both Laredo and Nuevo Laredo. Crossing the international bridge back and forth was as natural to me as going to a friend's house down the street. My mother was born in Laredo, Texas but grew up in Nuevo Laredo, Mexico. She traveled every day to "el otro lado" for school. I saw the two cities as one. For me, the bridge cemented a beautiful link between both cities. As a young child, I did not understand that my U.S. citizenship afforded me the ability to travel back and forth with ease.
As a law student studying immigration at the University of Texas School of Law, I recognized the border's added significance for immigrants and their families. I learned about the sacrifices immigrants took to come to the United States for a better life and safety for their families. Immigrants I helped as a student in the Immigration Clinic shared stories of their journeys with me. They spoke of relatives who stayed behind and of the challenges they faced in navigating life in a new country. Heightened border enforcement and dangers in their countries of origin made visiting relatives back home an impossible goal. I also met immigrant youth who came to the United States as babies and young children. They were too young to remember vivid details of their journey to the United States and only knew the U.S. as home.
I felt inspired to become an immigration lawyer. Prior to joining Lincoln-Goldfinch Law, I was a staff attorney at the non-profit American Gateways in Austin, Texas. I directly represented clients in a variety of humanitarian immigration matters. I was also the team lead for Survivors of Crime and Trafficking. My primary focus was helping immigrant survivors of crime and violence eligible for relief such as the U Visa, VAWA, and T Visa. I also provided pro se assistance to detained individuals at the Hutto Detention Center.
I am inspired everyday by my clients and their families. Immigrant rights are human rights. Immigrants deserve high quality legal services and to be treated with kindness, love, and respect. I am excited to be part of the Lincoln-Goldfinch Law team to continue serving our immigrant community.