US Immigration Guide
​If you're ready for a fresh start and to move to the United States on a permanent basis, it's important to learn about the process of applying for a permanent visa, which is also known as a green card. As well as some of the core eligibility requirements of the primary immigrant visas that you can apply for. As the rules and regulations which are associated with each visa type are rigid and if you don't meet the eligibility requirements it's highly likely that your application will be denied.
How To Apply For A Family-based Immigrant Visa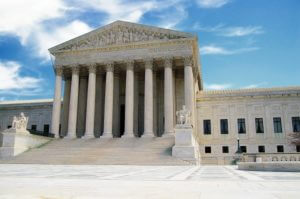 The easiest way to immigrate to the United States is by getting a close family member to sponsor your application for residency. If one or both of your biological parents is an American citizen or a green card holder, they'll be able to submit a residency petition for you, on your behalf. If you are married to a US resident they'll also be able to file a marriage visa application for you. Alternatively, if your sibling is aged 18 or older and is a US citizen or green card holder, you'll be able to petition for residency with your sibling as your sponsor.
Be careful, however, as not all family members can legally petition for a green card for you. In fact, close family members such as grandparents, aunts, uncles, and cousins are not permitted to be your green card sponsor.
If you're eligible to apply for an immigrant visa with an immediate family member as your sponsor, it's not worth looking at other residency visas as the USCIS gives first preference to applicants who already have close familial ties to the United States.
Acquire A Green Card By Marrying A US Resident
If you are engaged to a US resident and are willing to tie the knot within 90 days of entering the United States, you can apply for a K1 fiance visa. Once you tie the knot in a legally binding wedding ceremony, you'll be able to change the status of your visa and to swap your K1 visa for a full green card. Just note, that if you fail to get married to your fiance within 90 days, you'll have to leave the United States.
It's not a wise idea to try and gain a green card by marrying a US resident who you're not in a committed, romantic relationship with as during your visa application process, you'll have the legitimacy of your relationship questioned. In fact, to satisfy the US consulate or embassy which you deal with and the USCIS, you'll need to provide evidence that you're in a committed relationship.
Acquire A Green Card Through Employer
If you are interested in pursuing a job offer for a fixed-term contract, such as a seasonal job in the United States, you will not be able to apply for permanent residency in the United States. In order to apply for a green card with a US-based employer as your sponsor, you'll need to receive an offer for a long-term position, which you are uniquely qualified for. For example, if you have the college degree and work experience to fill a job position that your potential employer has struggled to fill, they can opt to apply for an employer-based green card for you.
If you go down this route, your potential new employer will need to fill out your visa application forms with the USCIS. If the USCIS processes your application successfully, they will send your application package to the nearest US consulate or embassy to your current address. You'll know that your embassy or consulate has received your application package as they'll contact you in order to give you an official case number and to invite you to attend a formal interview.
If you assume that you'll be able to conduct your interview on the phone or via a video call, you're mistaken. As you actually have to travel to your embassy or consulate, in order to go through a fairly lengthy, comprehensive, sit-down interview.
Do You Have To Pay Fees In Order To Apply For An Immigrant Visa?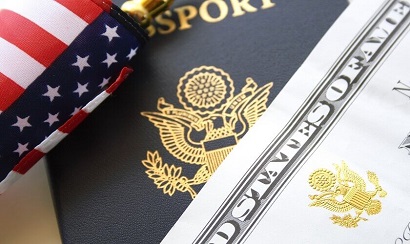 Yes, you will usually need to pay two fees in order to submit your residency application kit with the USCIS. First, you'll need to pay a mandatory application fee, which can be paid directly to the USCIS through their online portal. Next, you'll have to pay for a biometric services appointment, which incurs its own fee. If your application is successful, also plan to pay an entry fee, when you arrive at your port of entry as a brand new US resident.
Will You Receive A Refund If You Are Not?
If you were curious about whether your money will be refunded if your application is denied, unfortunately, the answer is no. So, in order to avoid disappointment, it's a great idea to double-check that you meet the eligibility requirements of the visa that you play to petition for before you pay your application fee.
When Will You Receive Your Green Card?
If you go through the entire application process to become a fully-fledged US resident and your petition is successful, you won't receive your green card until you arrive in the United States. As your green card will be physically mailed to your US address.
Founding Your New LifeFunding Your New Life In The United States
If your spouse or fiance is your sponsor they'll need to provide evidence in your application kit to prove that they have the financial means to support you in the United States. If your future employer is your sponsor they will also need to prove early on, that they can pay your wages for the foreseeable future. You may find that in your final interview at the end of your application process, that your assessor will also ask you to provide evidence that you have the financial means or skills to pay for your new life in the United States. To ensure that you won't become a burden or liability to the country.
What Are You Waiting For?
So if you are 100% certain that you want to start taking the necessary steps in order to become a fully-fledged US citizen, it's well worth planning to apply for a green card, at your earliest convenience.
For more information, contact an experienced Immigration Lawyer in Austin, TX.
Sentences