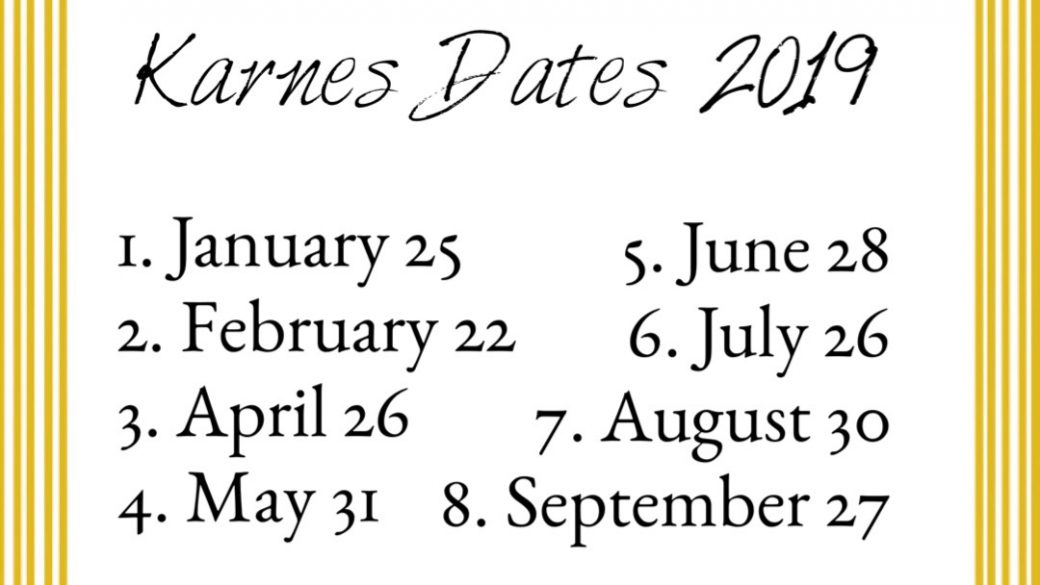 How You Can Help
This is intended for my colleagues who have requested pro bono opportunities related to immigration law in Texas.
For folks in Austin, please join me on one of my ongoing monthly trips to the Karnes Detention Center.
I still need four volunteers for June. I have also included a list of other nonprofits in Texas that are in need of pro bono volunteers.
Thank you for all you do!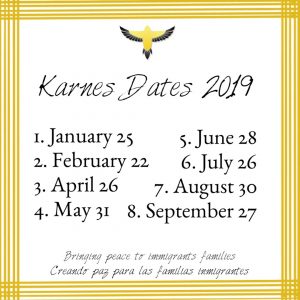 Upcoming Clinics:
Texas Here to Stay - DACA Renewal Clinic:
Saturday, June 29 from 9am - 12pm at the University Catholic Center, 2010 University Ave, Austin, TX 78705. They are seeking attorney and non-attorney volunteers. Contact 

[email protected]

 for more information on how to sign up.
Citizenship Clinics - There are a number of citizenship clinic coming up throughout the state where organizations are looking for attorneys to assist in completing and reviewing applications:
Ongoing Opportunities
American Gateways offers a number of volunteer opportunities and ways to get involved in the work that they do -- 
Credible Fear Interview Preparation for Detained Women at Hutto: Attorneys volunteer to travel to the T. Don Hutto Detention Center and meet with the women detained there who are in the process of seeking asylum. Training and materials are all provided online, with a step by step video and guide for how to provide representation and preparation in these cases. Interpretation assistance is also provided by American Gateways.
Pro Bono representation in affirmative and defensive asylum cases. Attorneys can volunteer to represent an asylum seeker in their asylum claims before the Houston Asylum Office or before the Immigration Court. Training, support, and materials are all provided along with a mentor attorney.
American Gateways has other volunteer opportunities, including appellate support and outreach to the community.  For information on how to sign up to volunteer with American Gateways, please visit the webpage at: https://www.americangateways.org/get-involved/
Houston Legal Service Collaborative has a number of ongoing opportunities for attorneys to get involved, including: Know Your Rights Presentations, Citizenship clinics, Pro Bono Asylum representation with one of their member non-profits, Pro Bono representation for Unaccompanied Minors. For more information on how to get involved please visit the webpage at: https://www.houstonimmigration.org/volunteer/
Cabrini Center at Catholic Charities Houston has ongoing opportunities for attorneys to represent and assist unaccompanied minors in custody of ORR in the greater Houston area. For more information on how to get involved, please visit the webpage at: https://catholiccharities.org/what-you-can-do/volunteer/
RAICES has volunteer opportunities at the Karnes Family Detention Center preparing and representing the families detained there in preparing for their Credible Fear Interviews, as well as a number of other opportunities. For more information on how to get involved please visit the webpage at:https://www.raicestexas.org/volunteer/
The Human Rights Initiative of North Texas (in Dallas) is always looking for individuals to get involved in their work. Opportunities include pro bono representation and other non-legal work designed to aid immigrants in need in North Texas. For information on how to get involved, please visit the webpage at:https://www.hrionline.org/get-involved/william-o-holston-jr-pro-bono-fund/
ProBar - South Texas Representation Project has a number of volunteer opportunities that are both long and short term, including:
Long-term attorney volunteers stay in South Texas for a period of two weeks, a month, or longer, and handle a number of cases in immigration court. Living and travel stipends may be available to qualified persons; Short-term attorney volunteers are assigned one or more asylum cases in advance and travel to South Texas to represent detained asylum seekers at their immigration court hearings; Volunteer attorneys outside of South Texas represent on appeal applicants denied asylum in the immigration courts, or assist persons applying for asylum in their own communities; and experienced immigration attorneys present training seminars and serve as attorney mentors to ProBAR volunteers. More information on all of these opportunities can be found at the webpage at:
https://www.americanbar.org/groups/public_services/immigration/projects_initiatives/
Mosaic Family Services in Dallas, TX has ongoing volunteer opportunities at their Mosaic House, in their officies and in the community. For more information, please go to:
https://mosaicservices.org/what-you-can-do/volunteer/