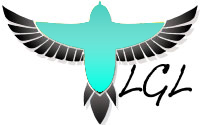 Peace of mind for you,
A fresh financial start for your family
Here at Lincoln-Goldfinch Law, we understand that many families in Central Texas need someone caring on their side during a time of stress and financial struggles, especially as COVID-19 Pandemic has ravaged many families in our local communities. It is our goal to help you find the most applicable solution that best fits your special situation at hand through the highest-quality bankruptcy representation and support, that will help demystify and distress the process.
Our staff conducts business in a no-nonsense, practical and transparent way, to make sure that you understand your options and armed with the knowledge necessary to tackle these issues and resolve them once and for all.
Here are some of the things that we consider foundational and make us unique when helping our clients clear the debt and rebuild your financial woes:
Always offering ethical solutions, and putting the law to work for you
Eliminating any shame that you might feel as we understand that many financial struggles rise out of unanticipated event in your life, and not as a result of failure.
Being transparent all the way through with you
Providing the essential financial education, so you can move into the future full of awareness that will help transform your woes into positive outcomes, become more present for your families & jobs
We cut through misinformation and provide clarity for our clients and the community.
Deliver affordable, localized alternative to anonymous bankruptcy representation
We over-communicate, stay humble and deliver highest quality customer service
We work hard and help people in a holistic way that best satisfies their unique circumstances.
We have a positive attitude and a sunny disposition and make you feel welcome and at ease.
We work hard and help people in a holistic way that best satisfies their unique circumstances.
Why Should You Trust Us?
At Lincoln-Goldfinch Law, we've never been scared of saying what we believe. We do not compromise our values for more clients. Instead, we fearlessly and optimistically provide the communities we serve with transparent, empathetic legal representation that takes care of our clients, and the hopes and dreams of their families. That's why we believe it is our moral imperative to provide every opportunity available under the law to get a fresh start and a fresh perspective on their lives.
We're a cohesive, compassionate team that believes in progressive, forward-looking legal solutions that uplift, enlighten and empower people to make quick, informed decisions about their legal options … legal representation with a personal touch, stress-free guidance through scary situations.
We encourage you to give us a call today, so we could get to know you and help you make the best decision, whether it is one built around bankruptcy or another debt elimination solution that will help you regain clarity, peace and balance.
Schedule A No Obligation Free Bankruptcy Evaluation With Us and Let's Discuss How We Can Best Help Eliminate Your Specific Financial Struggles!