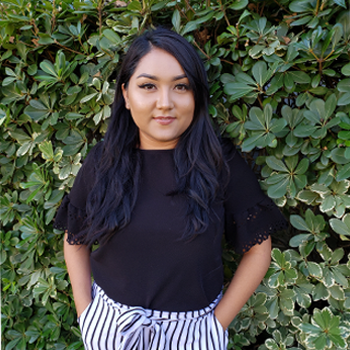 My name is Abigail Rodriguez, and I was born in Coahuila, Mexico. My parents and I came to the United States when I was only five years old. Both of my parents came to this country following the American Dream. I will forever be grateful to my parents for bringing me to this country full of opportunities.
I graduated from Concordia University with a B.A. in Political Science. It was in high school when I realized that I did not have the same privileges as my other classmates who were born in America. Ever since that day, I promised myself I was not going to allow that to be an obstacle in my life. Thankfully, before graduating high school I received DACA! It opened many doors for me. I decided to go for a Political Science major so that I can go to law school and become an immigration attorney in the future. I want to be able to help others who might be in the same situation as I was. I want families together and not separated!
I am so excited to be part of the Lincoln-Goldfinch team! I love how passionate they are about the work they do and how much they love immigrants. I believe that working at LGL I will get the experience that I need to be successful in this field.